Epson Stylus Pro 9900 EFI Proofing Edition 44 inch Width Printer
Price: $3,902.00
Ex Tax: $3,902.00
Brand:
Epson
Product Code:
Stylus Pro 9900 EFI Proofing Edition 44 inch Width Printer
Reward Points:
0
Availability:
In Stock
Description
Product Description
Introducing the Epson Proofing Edition Series.
When Epson America and EFI joined forces to develop a next-generation proofing solution, we knew something great was about to happen. After all, two innovators within the printing industry were combining resources for the first time, dedicating ourselves to one goal — to create the most powerful and complete digital proofing solution available. Redefining the way contract-quality proofing is produced, our latest generation delivers unsurpassed color accuracy along with production speeds to meet virtually any proofing requirement — commercial or flexo. It's what you get when two great companies go "all in" — and all out — to redefine contract proofing.

Representing Epson's next generation, the Epson Stylus Pro 9900 Proofing Edition (44-Inch) incorporates our latest MicroPiezo TFP print head with the extraordinary performance of Epson UltraChrome HDR inks, Epson's newest generation of Epson Stylus Pro proofing printers continue to represent a level of technology unprecedented in Epson's history.

What Does the Epson Proofing Edition Include?
• EFI Color Manager
• EFI Color Verifier
• EFI Spot Color Manager
• EFI Dynamic Wedge
• Both Adobe PostScript 3 and Adobe PDF Print Engine 2.0
• EFI OneBit TIFF Support
• Based upon EFI RIP Version 4.0

Epson UltraChrome HDR Ink
Using our all-new Orange and Green inks, proofing commercial print work, even with multiple spot colors, is now even more accurate. And because of the extreme color gamut, flexographic proofing can now be accurately produced, dramatically lowering your total proofing expenses.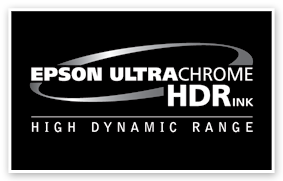 Epson MicroPiezo TFP Print Head
It's quite possibly the most advanced ink jet print head ever developed. About twice as fast as our previous generation, while producing much higher resolution proofs. You've never seen type and line art proofed so exacting.



Epson SpectroProofer
Designed in cooperation with X-Rite, the optional Epson SpectroProofer in-line spectro can automate virtually any color management process in your workflow. And we've worked closely with EFI to ensure it's fully supported throughout the color management system.


10 reasons why our latest proofing solution will change your business

1) Extreme color accuracy With the wide color gamut of Epson UltraChrome HDR ink technology, EFI has optimized the entire color management system, while utilizing our unique Orange and Green inks. The result? Quite possibly the most color-accurate RIP ever developed for an Epson Stylus Pro printer.

2) Intelligent color calibration Taking

full advantage of Epson SpectroProofer,

EFI automatically checks both printer linearization and ink limiting to ensure consistent color performance over time. Regardless of printer ink, media or environment, EFI can quickly bring your Epson Stylus Pro 900 series printer back into your specification automatically.

3) Automatic color optimization Everyone knows how powerful threedimensional color look-up tables can be. But creating and maintaining them can take days of expensive personnel. EFI has not only perfected the math behind 3CC files, but has made their creation completely automatic. With just a few simple clicks, Epson SpectroProofer will aggressively color optimize any workflow, reducing the overall Delta-E to levels of accuracy previously not possible.

4) Automatic proof verification- even for spot colors! With Epson SpectroProofer, EFI has automated the individual proof verification process. Not only can you verify every proof using up to two different industry standard color charts, but with EFI Dynamic Wedge™ technology, one of the verification bars can be

automatically created using the exact colors within the file itself. And with automatic proof-verification labeling printed right on the proof, 100% proofing verification workflows are now a reality.

5) Enhanced spot color simulation Even for challenging spot colors, EFI has designed a new spot color management system, which automatically identifies the ideal output values to provide dead-on spot color accuracy. And with complete support of transparencies and

gradation curves, the most demanding spot color jobs can be proofed accurately.

6) Handles virtually every file format even OneBit TIFF Regardless of the workflow you're using today, as your client's needs change, you can rest assured your proofing system will handle it. From the standard TIFF, EPS and PS, to the latest in PDF and JDF workflows, EFI has complete compatibility. And with EFI's standard OneBit TIFF support, you can produce reliable, high-quality screen proofs that are identical to your press-sheet.

7) Faster processing times By fully utilizing multiple processor technologies throughout the RIP workflow, EFI has dramatically improved the overall time it takes to process and print complex files. And when combined with our latest Epson Stylus Pro 900 series printers, overall proof productivity is greatly improved.

8) Epson professional proofing media already built in Trying to calibrate a new proofing media to exacting standards is expensive. That's why Epson and EFI have already calibrated our entire line of proofing media. Just select the Epson proofing media that matches your proofing requirements and optimize. Never before has high-level proofing been this simple.

9) Easy to use To create a true workflowbased RIP, we've simplified the entire RIP interface. Setup and maintenance of multiple workflows have been streamlined. Every interface feature is logically laid out for quick error-free adjustments. And we've developed both the server and client software compatible with the latest operating systems, including Windows 2003 Server, XP, Vista and even Apple Macintosh OS 10.5

10) World-class service and support by Epson Using our award-winning support teams, you never have to worry about whom to call when you run into trouble. Whether you're having a problem with your RIP installation, setup, or with the printer itself, one call is all it takes. And it's all covered free under our standard one-year Epson PreferredSM Protection Plan.

Rethink commercial and flexographic proofing
• Extreme color gamut makes it possible to hit spot and client-specific colors accurately
• Superior color consistency, proof after proof, day after day
• Compatible with proofing media up to 28 pt. or 1.5mm thick
• Legendary Epson durability for virtually maintenance-free proofing 24/7
• Capable of managing higher proofing volumes for increased productivity
• Capable of proofing almost any printing method — even package and label printing